This is a shoe project I did on my bachelor in collaboration with ECCO.
The shoe is inspired by urban free climber James Kingston and his sport. It is designed to pay great attention to the foot grip when holding balance is key for the performance.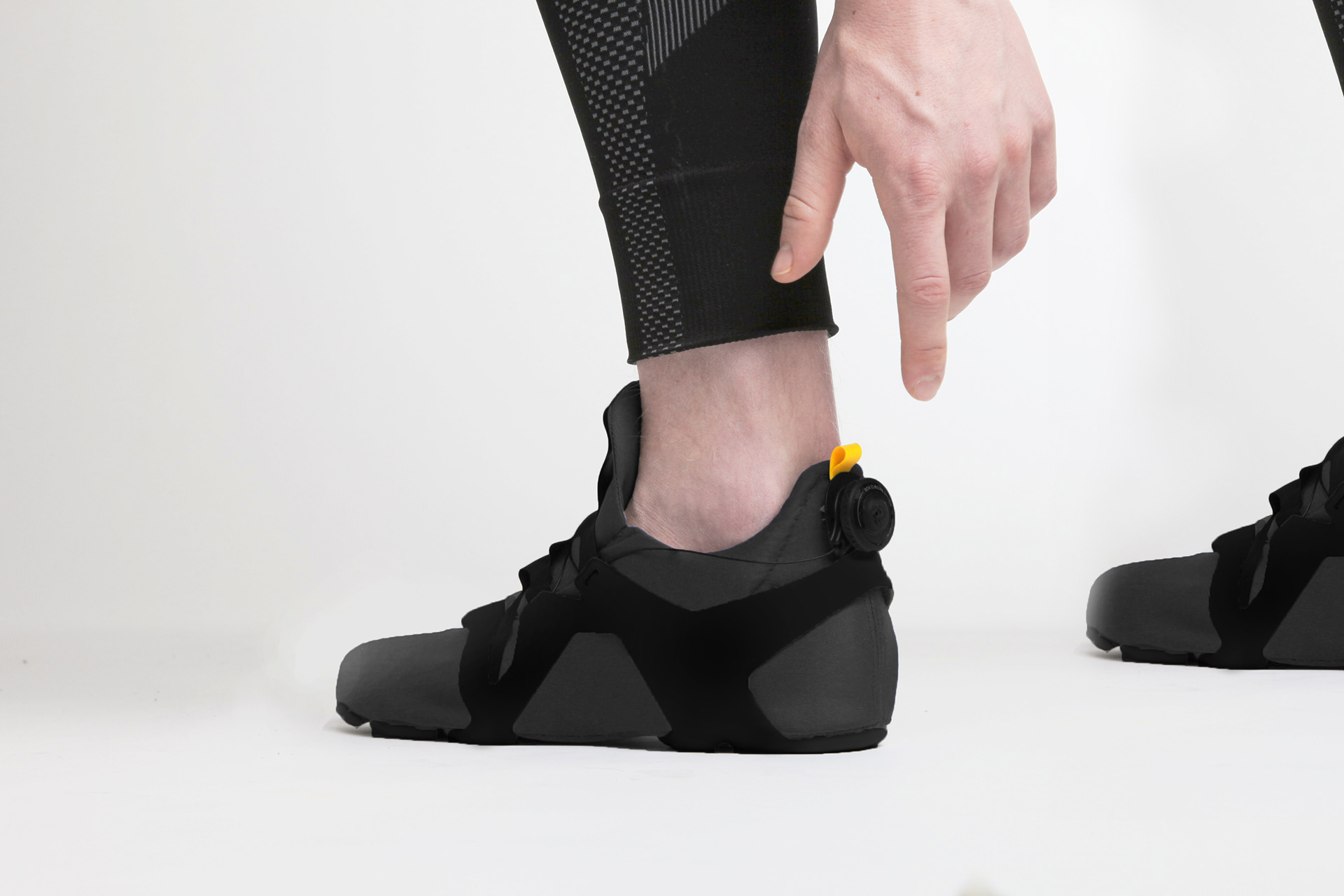 The design focuses on smart technical solutions to ensure better performance. 

Thanks to the Boa Closure System, the ergonomic grid, and flexible neoprene the shoe tightens around the foot for a perfect fit. 
The sole is PU injected directly on the shoe which makes it possible to create a 4 mm high sole that will get the performer in touch with the ground.